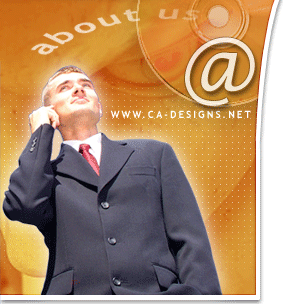 News & Events
Want to find out what's happening at C.A. Designs. Read up on our most recent News & Events.
Read the News


Programs & Applications
Our design and development team has extensive training and years of hands-on experience with the top software applications for web development and graphic design.
Read More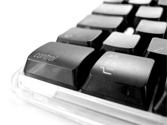 C.A. Designs is a privately owned full-service design firm that was founded in 1986 as a freelance operation by Cesar A. Novoa.

We are geared to help businesses create a presence in their market through quality graphic design.

The firm is headquartered and operates in Northern Baltimore County, Maryland, however, has served the continental U.S. region since its inception.

Through many years of experience in the gaming and printing industry, C.A. Designs has amassed a large clientele base with very diverse needs. As a result, the company has grown into a full service e-Media agency that can serve any request by small or large corporate companies, as well as the general consumer.

What does that mean for you? It means you will get high quality designs, no matter the size of your business or your target audience.




Cesar A. Novoa
Owner/Designer/Art Director
Cesar Novoa, the owner and founder of C.A. Designs, is a bilingual Graphic Designer who has performed freelance services since 1986. Born in Peru, his family moved to Baltimore, Maryland when he was an infant. He is fluent in English and Spanish. He is a graduate of Calvert Hall College High School and later he refined his graphic skills at the Maryland Institute of Art.
His expertise includes desktop publishing, web and graphic design, HTML programming and prepress services. He has strong HTML, Javascript and ASP coding knowledge. He is proficient in all major graphic and layout applications such as QuarkXpress, InDesign, Photoshop, Illustrator, and Freehand.
Along with these skills, he has extensive print and web knowledge and has helped many large companies establish their corporate identity. He continues to support websites for companies in the continental U.S.
Cesar has worked on major projects for Cunard Cruise lines, ABC Sports Interactive, MicroProse Software, PBIRG (Pharmaceutical Business Intelligence Research Group) and InterAct Accessories just to name a few.






Douglas L. Setzer, II
Senior Web Developer
Doug Setzer, the primary developer for C.A. Designs, has performed freelance services since 2001. Since graduating school, he left his birth place of York, Pennsylvania, has lived in New Jersey and now resides in Columbia, Maryland where he plans on staying. He is a graduate of the York County Area Vocational Technical School (now known as York County School of Technology).
While almost exclusively focusing on Microsoft technologies, he happily jumps ship and has programmed in PHP, Java and while he won't admit it - has done a smattering of LotusScript and AppleScript. His expertise ranges from web development using technologies such as ASP, ASP.NET, VB.NET, JavaScript and HTML; to database design and development utilizing Microsoft Access, Microsoft SQL Server, Oracle and MySQL. He brings a structured approach to all of his programming projects by utilizing a full software development life cycle: requirements analysis, system design, application development and testing.
With these skills, Doug has completed major projects for companies around the world, including KKTI Interactive, Handcolor LLC, Stelco and InfoLink Technologies to name a few.




If you would like to learn more or inquire about our pricing structure, please visit our pricing page or contact us and we will be happy to give you an estimate.